BETTING TIPS FOOTBALL

CHAMPIONSHIP
13:00

Blackburn

Middlesbrough
17.02.2019
19:45

Middlesbrough

Leeds
08.03.2019

LA LIGA
17:30

Villarreal

Sevilla
17.02.2019

SERIE A
19:30

Napoli

Turin
17.02.2019
19:30

Juventus

Parma
25.02.2019

PREMIER LEAGUE
16:30

Crystal palace

West ham
10.03.2019
BETTING TIPS OF THE WEEK - JANUARY 28ST
Champions League
Manchester United vs Paris Saint-Germain - United to Win 11/8 on Bet365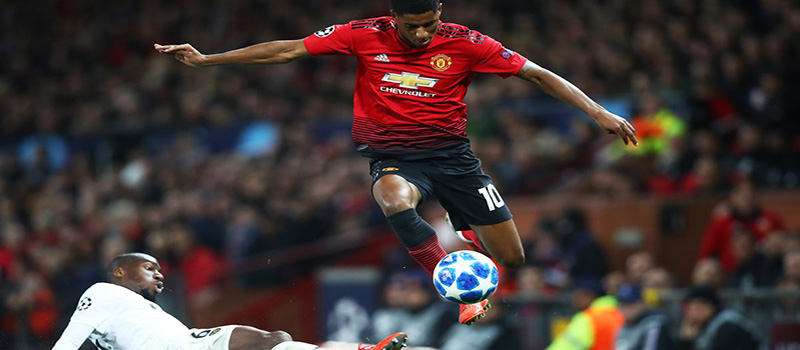 Manchester United will host PSG at Old Trafford on Tuesday in the first-leg of their Round of 16 Champions League clash. The Red Devils have the run of form going into this game, having won 11 of their 12 fixtures since interim manager Ole Gunnar Solskjaer took over. With more freedom upfront, United's forwards have turned their season around, as the attacking trio of Rashford, Martial and Lingard will be hoping to see their side through to the Quarter Finals for the first time since 2014. PSG on the other hand, topped their group to claim their place in the knockout stages, and are currently sitting 10 points ahead at the top of Ligue 1. Always a formidable opponent, this season marks the French side's 7th successive Champions League campaign, however injuries to Neymar and Verratti have left the side lacking in midfield, which could prove to United's advantage.

Tottenham vs Borussia Dortmund - Tottenham to Win 23/10 on Bet365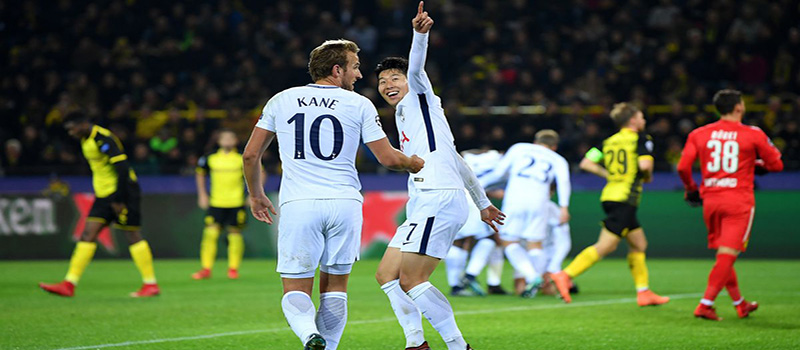 Borussia Dortmund will make the journey to Wembley Stadium on Wednesday night for their Round of 16 first-leg match against hosts Tottenham. It will mark the side's 5th head-to-head clash in 3 years, the last meeting of which Tottenham won in last year's Champions League Group Stages. Currently 3rd place in the Premier League, Spurs have won 4 of their last 6 games in all competitions despite missing top striker Harry Kane. Dortmund will be taking the fight to Wembley however, as the German side are 5 points ahead at the top of the Bundesliga and finished top of their group in the previous round. Overall, the home advantage and injury to Dortmund's Marco Reus have left Tottenham as bookies favourites to come out victorious from this European clash.

Europa League
Bate Borisov vs Arsenal - Arsenal to Win 4/9 on William Hill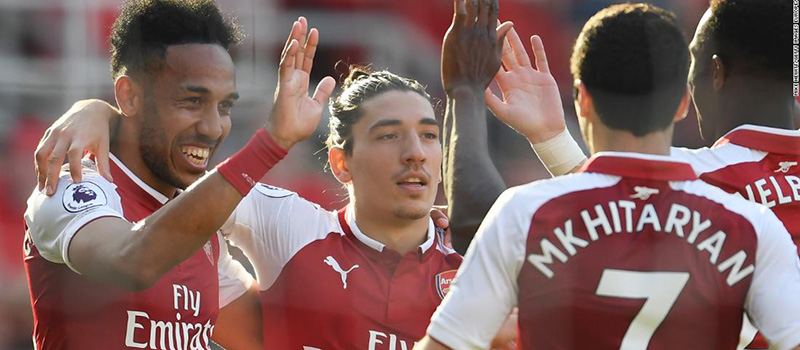 Arsenal will travel to Belarus on Thursday to play Bate Borisov in the Europa League Round of 32. Currently 5th place in the Premier League, the Gunners have had a rough time of it recently, having won only 3 of their last 6 games in all competitions. The London side will nonetheless be favourites going into this European fixture, having beaten Borisov in both of their recent fixtures. Bate Borisov are 1st in the Belarusian Premier League, and will be looking to use the home advantage to cause a Europa Leaue upset, but are still largely considered the underdogs in this fixture.

Ligue 1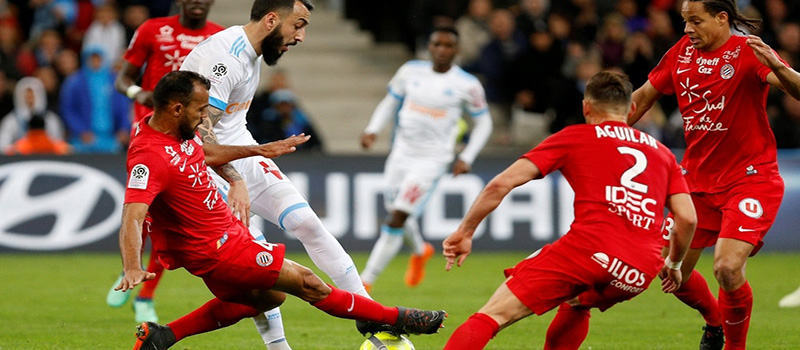 2nd Place Lille will host 4th place Montpellier on Sunday at the Stade Pierre-Muroy in this top 4 Ligue 1 clash. Lille are in excellent form, having won 5 of their last 6 Ligue 1 games to place them behind PSG at the top of the table. Les Dogues have also won 3 of the last 5 head-to-head fixtures between the two sides, placing them as favourites to see victory on Saturday. Montpellier have not been such luck in recent weeks, having win only 1 and drawn 4 of their last 6 Ligue 1 fixtures, leaving the side trailing 3rd place Lyon by 6 points. A home victory seems to be on the cards, but it is not uncommon for Ligue 1 matches to be played out differently to what is expected to on paper.

PREDICTING FOOTBALL WINNERS: A HOW-TO GUIDE
Before you begin making your own football predictions and start placing bets, there are some rules and guidelines you should be aware of. In addition to choosing the best bookmaker with which to place your bet, you also have to be aware of and analyse the latest figures and statistics of the teams you want to place your bets on.
For example, in addition to looking at the recent form of your team (wins, losses, draws, goals scored, etc.), it is also important to analyse the condition and form of the big-name players on both sides of the field. Take the example of Manchester City. If their upcoming game is a Champions League Match against Barcelona, and Aguero, Sané or Sterling are doubtful, it may be smart to play the odds of 'Draw or Barcelona Win' rather than a victory in favour of the Manchester side. The same reasoning is applied to the Premier League, the FA Cup or any other football championship, as these key players can have a great influence over the results of their team.
Likewise, the context of the match should also influence your choice of bet. Is this a knockout encounter? Do both teams have a real stake in the match? Is the match a derby, or some other game that involves two teams with a historic rivalry? These are many such questions which need to be studied and considered before betting online. An example that best illustrates this point would be a Premier League Match taking place at the end of the season. While Chelsea would generally be regarded as the superior to West Ham during the regular season, it would not be such a shock to see the Hammers claim such a victory. Given that the Blues had already secured a top four Champions League spot, it would be entirely possible for West Ham to claim this unexpected win. Motivation counts for everything in football!
Finally, it is just as important to take into account the different tactics and past performances of the clubs in the match you want to bet on. As such, a game between Newcastle and Cardiff is less likely to result in '2.5 goals' or 'Both teams score' than a match between Arsenal and Liverpool. Again, the differences in a team's tactics: how they manage counterattacks and set pieces, will be important to study - now it's your turn!